August 23-25 — Intimacy as a Spiritual Path
Kripalu Center for Yoga & Health, Lenox, MA
Cost: $500 per couple, plus room and board.
The Kripalu Center for Yoga & Health is in Lenox, MA, two hours from Boston and three hours from New York. It is located on a gentle hillside overlooking a beautiful lake and the surrounding Berkshire mountains.
Kripalu is a community of men and women dedicated to the practice of yoga and to living consciously. There is a feeling of deep peace and serenity here and a sense of being part of a larger community of kindred spirits. There are free yoga classes and "dansKinetics" classes every morning and afternoon. There is also an extraordinary Healing Arts staff that offers massages of every kind. One can also go swimming or canoeing in the lake.
This workshop explores six ways in which an intimate partnership can grow into a spiritual practice:
Learning to abide timelessly together in the present
Opening to the possibility of receiving and giving abundant, unconditional, omnipresent love
Expanding compassion to include all that is vulnerable or unloved in ourselves and in our partners
Rejoicing in the grace of sexuality
Meeting each other in humility, truth and mutuality, fostering a bond that transcends all differences
Seeing and speaking to each other as our Beloved
For more information or to register online click here: Kripalu or call 800-741-7353.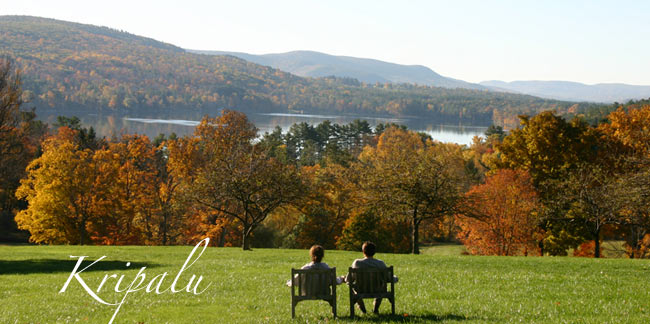 Home | Workshops | About Us | Contact Us | Products | Credits